DIE Fifties und Sixties Rock'n'Roll-Band aus der Schweiz!
Daddy and the Willyshakers spielen seit fast 15 Jahren den Originalsound der Fünfziger und Sechzigerjahren. In originellem Bühnenoutfit und mit riesiger Spielfreude rocken sich die vier schweizer Rock'n'Roller um Elvis-Imitator Erwin Graedel die Seele aus dem Leib! Superstimmung mit über 60 Fifties und Sixties-Songs ist garantiert.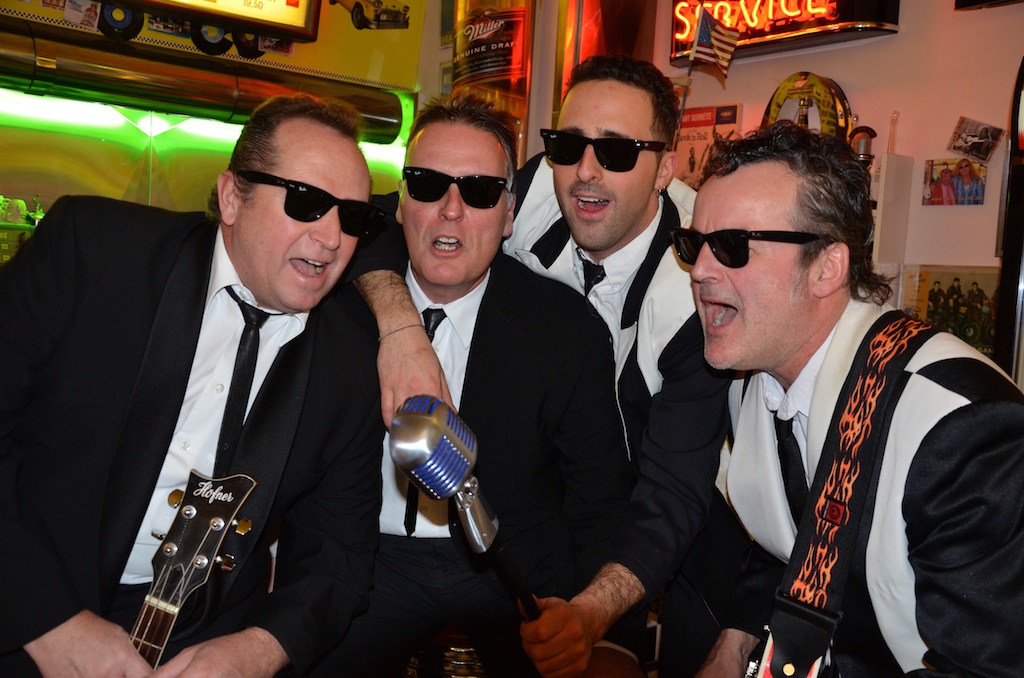 Referenzen:
Eronautica Bodensee, Canon Schweiz AG, Migrol AG Schweiz, Friday Night Cruisers Schweiz, UBS AG Schweiz, Kaufmännischer Verband Schweiz und jede Menge Hochzeitsfeiern, Geburtstage, Open-Airs und sonstige Parties!
Kontakt:
Markus Stettler
BOOKING: +41-76-388 79 42
THE 50's AND 60's ROCK'N'ROLL-BAND